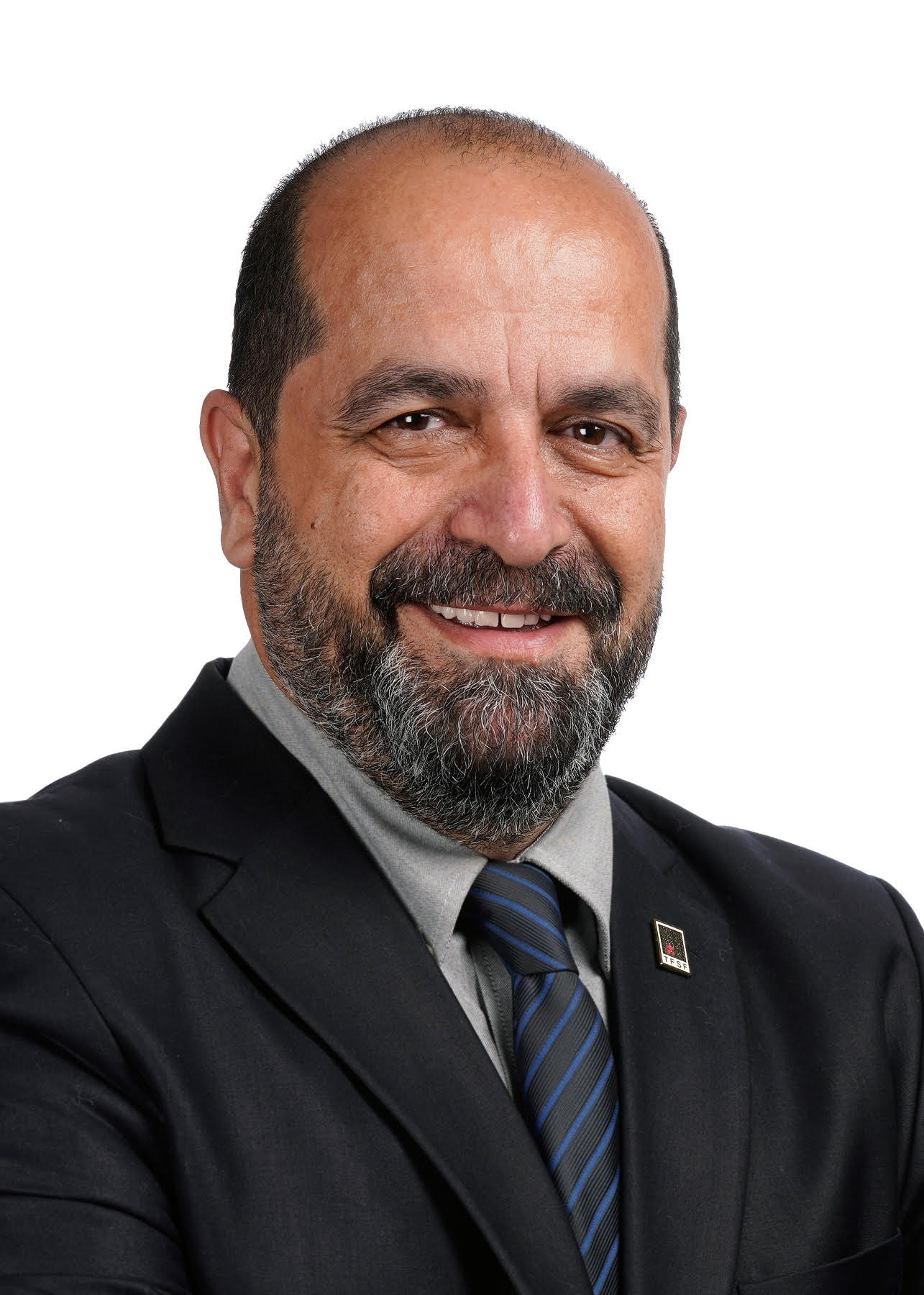 Dear Friends,
As the Chairman of the Board of TFSF (Turkey Photography Art Federation), I do not want to write an article with familiar grandiloquent words, but to convey the story of the road, the events behind the scenes, as one of you who has been the coordinator of this project since the beginning of the project. Because there are lots of work behind this project and a working system and I believe it is useful to record it.
In fact, when we started the "MGH - Memleketimden Görsel Hikayeler" (Visual Stories from My Hometown) Project, we talked about how wide reaching it could be with our editors and we had an idea about it. In October 2017, at the presidents meeting, A. Beyhan ÖZDEMİR, the Chairman of the Board of TFSF at that time, announced it and then on 19 January 2018, the decision was announced to our associations for their participation. Around those days, I was appointed as the Project Coordinator by TFSF management. However, I wish you had the excitement surrounding me when the applications started to arrive. The increasing number of participating associations and projects day by day was very pleasing. People were longing for such work; this was the first point.
Then we encountered new concepts, dear Özcan YURDALAN said something like "Kanava", I think many people -including me- heard it for the first time. We even made jokes about it for a while, and then we saw that this "Kanava" was an indispensable thing. It taught us to lay the first foundation for systematic work. By the end of the project, in the photography departments of some of Turkish universities our famous "Kanava" was included in the curricula.
When the number of participating associations passed the 30s, 240 project suggestions from more than 300 photographers had already been received. We planned what should be done in a long-term project, representatives of each association were determined, and our editors met with them at the TFSF Center in Ankara on 28-29 March 2018, each one of our three editors told the system step by step. It was an extremely productive meeting.
As a coordinator, I received many projects and questions, I wrote answers without getting tired sometimes until midnight. I directed the ones coming from the representatives to our editors, the ones coming from the editors to the concerned friends. We saw that the more effective the representatives of the associations were, the better the progress was in their work.
The second point was that we being in the world of photography were not prone to an "Editorial" work. Although we all have said that we are open to criticism and comments, our character did not allow that much. This was something we expected, some of our friends realized that this work was not suitable for them and left with their own will. Let me state it at this point, neither TFSF management nor our editors made any elimination; every project that worked according to the system, followed the schedule, spared time, and complied with the rules set up until the end reached the final.
The second stage was meetings with people who would produce the photos. With the suggestion of our editors, we organized the meetings in the form of regional meetings according to the intensity of the works we received. Our three editors and I hit the road; we spent at least one weekend in each month for these meetings in different cities of Turkey. The friends who sent photos for the project came from nearby cities. In these meetings everything was told one by one, we talked, we listened, and we also gave assignments to each participant about their projects. First of all, we met with the participants of Aegean Region association on 12-13 May 2018 in Muğla with the hosting of Mufsat and Bodfad. Immediately afterwards, our editors gathered with the participants of the association in South and Southeast cities with the hosting of AFAD and Fotografya in Adana in the heat of June 9 - 10, 2018. We held two more consecutive meetings without a break on 07-08 July 2018 with our friends from the Marmara region in Edirne, hosted by EFOD, and finally with photographers from Central Anatolia and other cities in Ankara TFSF center on 14-15 July 2018. As the coordinator, I started to receive the photos requested by the editors after each meeting. All these photos were classified and sent to our three editors. Independent of each other, our editors wrote comments for each photo and sent them to me. I sent them to the representatives of the association. Easier said than done, we are talking about 7,200 photos, the editors wrote over 150 MS Word pages of comments for them. It wouldn't be a lie if I say we wrote a book.
On July 28, 2018, our Editors, the Chairman of the Board of TFSF A. Beyhan ÖZDEMİR and I met in İzmir and held a general evaluation meeting and set the course of the project.
2019 was the continuation year of the project, photographs were coming, editors were examining them one by one, and comments and suggestions were being made. The works that improved one by one came out in exchange of the labor provided.
At least 80 photos were selected for each project; our editors secluded themselves in Kuşadası Culture Center KUAKMER on 01-06 February 2019 to evaluate all these photos. During these six days, each project was examined one by one. Eylem AKGÜN in charge of KUAKMER told us that they gave bread and water to the editors every once in a while during time.
Last election meetings were held in Bodrum, hosted by BODFAD 9-10 February 2019, in Mersin hosted by MFD 16-17 February 2019, and in TFSF center in Ankara on 23-24 February 2019
When the last photos were received, the processing period started and we had professional help in this process. While it continued, project articles, photo captions, and resumes started to arrive. These had to be got together. After that a final proofreading was required by someone else. In the meantime, Raziye KÖKSAL KARTAL offered help and got all the work done very quickly.
In all the meetings, there were a few issues we mentioned about the objectives of this project. Our primary goal was to develop and implement a project conducting and management system for photographers. I can say that we have achieved it. Even our friends who could not somehow complete their project accepted it.
We tried to decide how to evaluate the projects that will emerge, by asking the participants at each meeting. As a result, the first suggestion was to prepare demonstrations with top theme titles and to share them in association buildings and various locations. For that, Cem DEMİR from AFSAD prepared the presentation packages with lots of effort under the supervision of our editors, we send him our gratitude. It is now ready with a draft schedule for the two-day event to be held. I am sure the demonstration days will be very enjoyable.
The second target was by taking this project to a virtual environment to let the world see our project not only people in Turkey. As TFSF management, we started a meticulous work for its infrastructure. Again, we tried to establish a design and system in accordance with the recommendations of our editors. Most of the time by working till morning, the web design you see now was done by Onur DEMİRKAPI and Çağdaş SAYGILI, they wrote the codes themselves. Burak DURHASAN has prepared nearly 200 banners; I thank him. This web portal has brought us an additional work: translating the content to English. As TFSF management, we have completed this work by paying for it. It was very important to have it in English because I can confidently say that I do not think in any other country other than Turkey in any photography federation there has not been such a long running, well-attended, unique, and intense activity; and hence it was important to publicize it. I hope you will like it.
As TFSF management, we have one last target that we did not promise for but we planned for: to get this work into a printed publication. We have a publication plan to publish the theme titles as booklets, I hope we will realize that too. From now on, Dear Ünal ÖZFUÇUCU, who has been appointed as the new coordinator by TFSF, will manage the ongoing processes of demonstrations and publications issues. So the project is still going on.
For the last word, as TFSF management, I would like to offer my endless thanks to the dear editors Özcan YURDALAN, Aykan ÖZENER, and Yusuf ASLAN, for realizing this project with lots of efforts without any material expectations from the very beginning, with a highly disciplined working system from the very first moment. In addition, I present my gratitude to Ferhat SARIKOÇ, who conducts the secretariat of TFSF, who assisted me at every stage, and to all the representatives of the associations who made efforts in the system I mentioned above, to all my photographer friends for their participating and photos made this project real, and to all who has contributed, I hope they will forgive me if I forgot to mention their names.
With love and respect,
Dr. Sefa Ulukan
TFSF Chairman of the Board
March 21, 2020